FastMail Custom Domain or Subdomain Takeover – Fastmail juga memiliki kerentanan terhadap subdomain takeover. Hal tersebut karena tidak ada verifikasi tambahan saat kita mengatur custom domain.
Error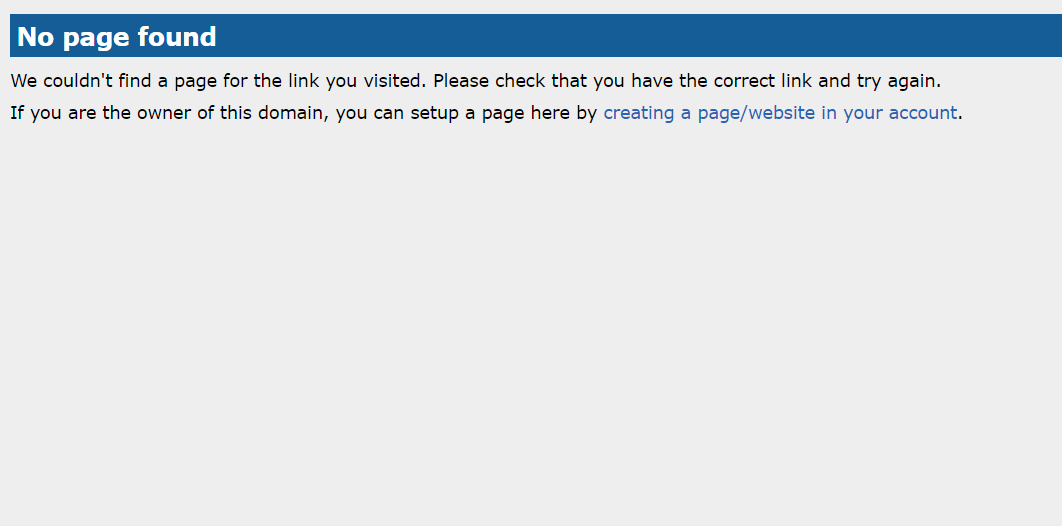 No page found
We couldn't find a page for the link you visited. Please check that you have the correct link and try again.
If you are the owner of this domain, you can setup a page here by creating a page/website in your account.
Bisa ditakeover jika:
CNAME mengarah ke web.messagingengine.com
atau
A Record mengarah ke 66.111.4.53 dan 66.111.4.54
dan MX record mengarah ke
in1-smtp.messagingengine.com (first, priority = 10)
in2-smtp.messagingengine.com (second, priority = 20)
How to Takeover
Sebagai catatan, untuk menambahkan custom domain kalian harus menggunakan layanan berbayar. Trial tidak bisa. Karena saya sendiri belum nemu target yang high profit, males juga ngeluarin $3. Tapi disini akan saya jelaskan bagaimana subdomain takeover ini berjalan.
Langkah pertama tambahkan domain custom yang ingin ditakeover. Karena gaada target ya saya coba pake web sendiri.
Add Custom Domain
Masuk menu Settings lalu Domain.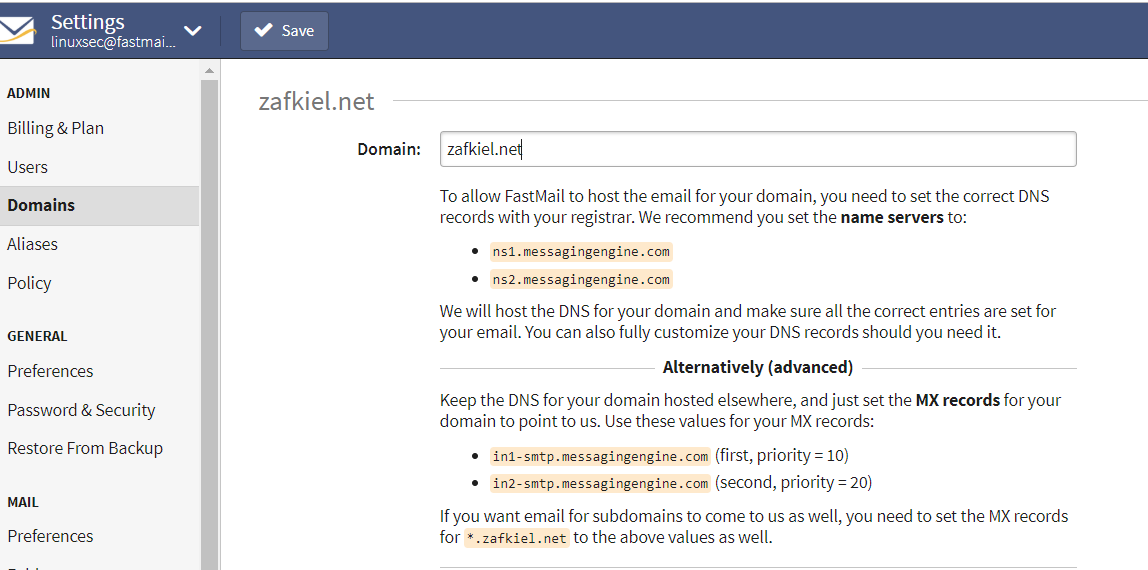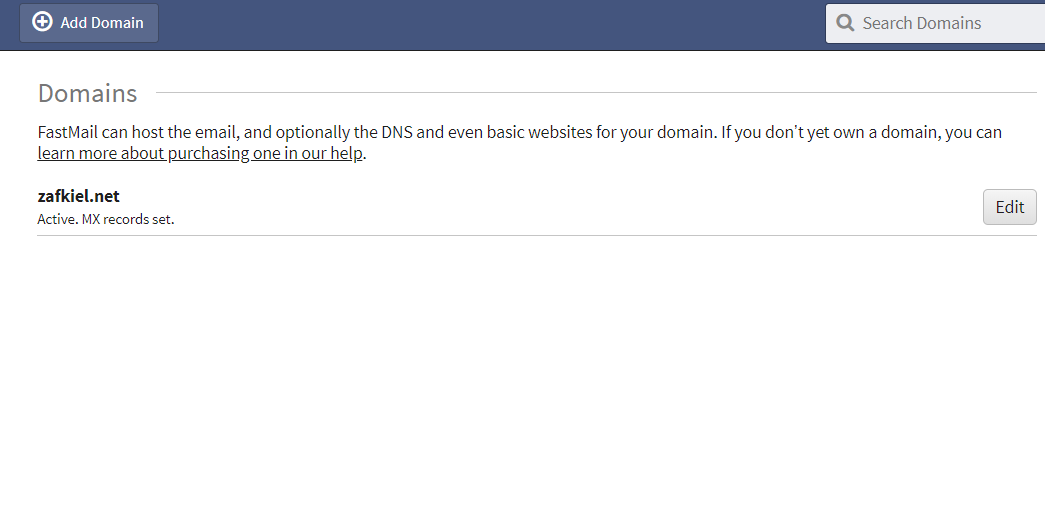 Oke berarti dalam kasus ini domain bisa ditambahkan karena pengguna sebelumnya menghapus akun FastMail mereka namun belum menghapus MX record.
Create Website
Setelah berhasil menambahkan domain yang ingin ditakeover, sekarang kita buat public site nya.
Pertama di menu pojok kiri pilih Files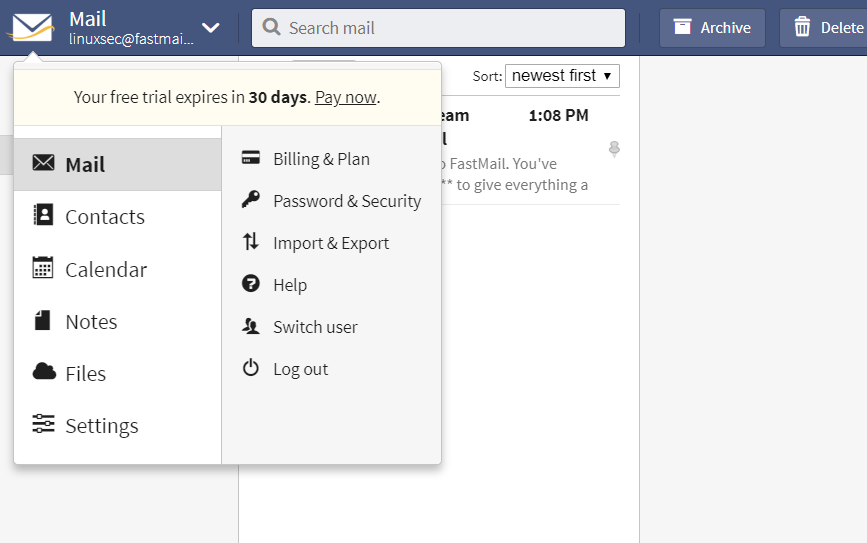 Upload file html .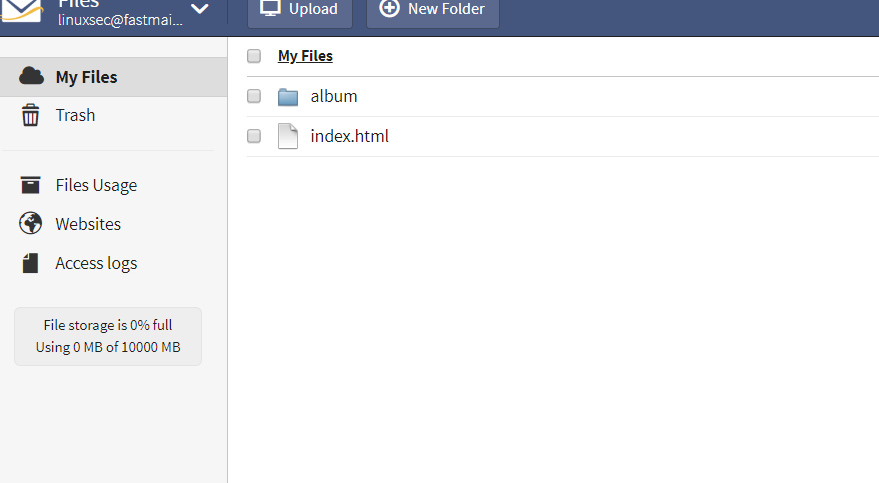 Lalu klik Website.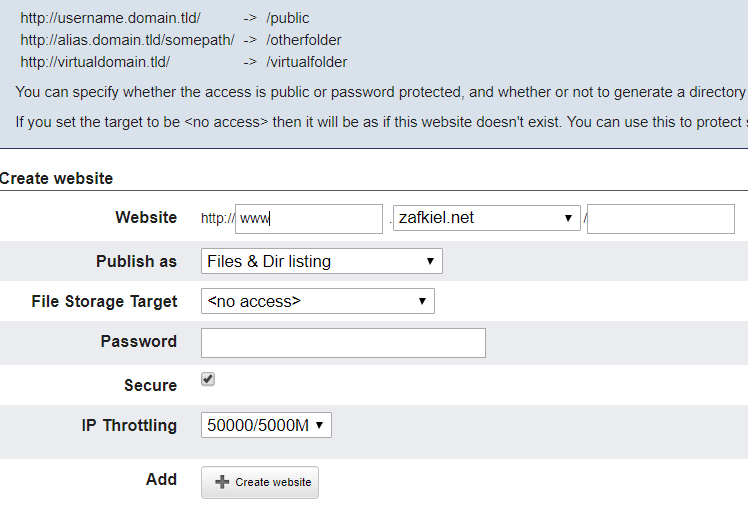 Jadi dalam kasus ini kita analogikan www.zafkiel.net mengarah ke web.messagingengine.com. Dan itu yang akan kita takeover.
Yah, tapi sayang hanya sampai disini tutorial saya. Akun trial dibatasi dan tidak bisa membuat halaman publik. Namun saya kira tutorial saya sudah cukup jelas bagaimana kemungkinan terjadinya subdomain takeover di FastMail. Oke semoga bermanfaat. Happy hunting.